New projects bring visitors to Sevier County. | News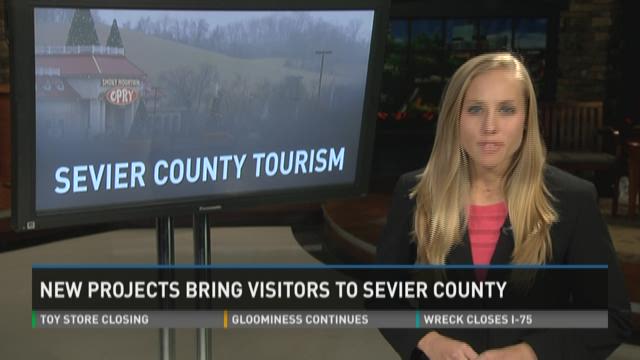 Tennessee offers a variety of destination spots for holiday travelers.
Many people have made their way to Sevierville, Pigeon Forge and Gatlinburg over the last few days. Regardless of the weather or time of year, Sevier County always seems to be busy. With what seems like an endless variety of eateries, shops and attractions it can be a popular destination for many travelers. However, continuing to attract those visitors each year can also be a challenge.
"We have to have a fresh face when people come," said Pigeon Forge Mayor David Wear. "Have a fresh product to present to people."
One of the newest additions to the area is the LeConte Center. In its first full year of business, the facility stayed busier than expected. This week it will play host to 1,800 middle and high school students for the Strength to Stand Conference. Conference leader Scott Dawson has held the conference in the Great Smoky Mountains for the last 24 years and found LeConte Center to be an ideal fit for this year's destination.
"We want to create a safe environment for students to come and just have a great time," Dawson said. "They have an incredible facility and a picturesque surrounding. You've got shopping, you've got go-karts, you've got everything a student wants to come to and parents feel like this is a safe place."
Mayor David Wear hopes that same enthusiasm will bring in more private development.
"There is such a market out here for folks, for investors, for developers, and for business owners.
As a Sevier County native, Wear has witnessed the evolution of the area.
"The growth in Sevier County has been amazing, ten years ago I don't think people realized where we were going and what we've been able to accomplish."
RELATED: Pigeon Forge visitors celebrate different Christmas traditions
Sevier County sees 10 million visitors each year. It's an economy that always keeps them on their toes.
"Hospitality is our economy and in my opinion we are very good at it," said Mayor Wear.
He believes it's that hospitality that encourages tourists to return.
"Southern hospitality and charm and people continue to come back because they feel like its home away from home," said Mayor Wear.
Sevier County's newest project is a youth baseball stadium currently under construction in Pigeon Forge called the Cal Ripken Experience. It's currently scheduled to open in March 2016.
RELATED: Cal Ripken, Jr. kicks off new project in Pigeon Forge