Memorial placed at site of fatal crash that claimed 3 teens lives | News
KODAK - Friends and families are mourning the deaths of three teens killed when their speeding car ran off a Kodak road and crashed into a tree.
On Saturday, friends of the victims created a memorial at the scene of the crash, leaving flowers and a balloon in remembrance of the lives lost.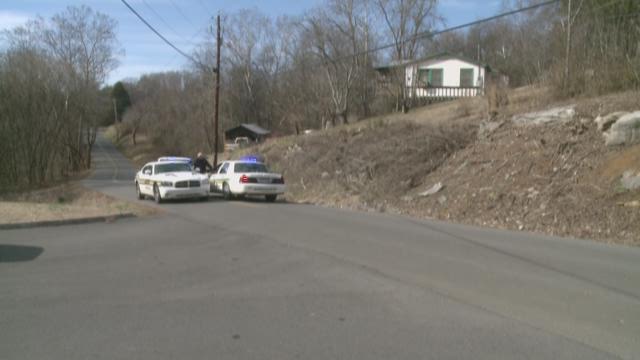 Tennessee Highway Patrol said siblings, Tyler and Sarah Rolen, went to play video games at a home on Bent Creek Road instead of going to school. They met up with two Seymour High School graduates, Joshua Lewis-Jones, 19, and Michael Clemons,18. The four of them got in the car together and let Tyler, 15, drive the Honda Civic.
THP said Tyler Rolen was traveling "extremely fast" when he lost control, crossed the center line, and hit an embankment, sending the car airborne.
It flipped in the air and crashed roof-first into a tree.
Lt. Bill Miller with the Tennessee Highway Patrol said Tyler Rolen, Sarah Rolen, and Josh Lewis-Jones likely died instantly.
Clemons was thrown from the car and survived.
"That young man attempted to get help for his friends. He crawled out of the ditch line, as I said he'd been ejected, and tried his best to get to the roadway to get help," said Miller.
Clemons was transported to UT Medical Center by Lifestar helicopter. THP said he was talking to investigators. His family told 10News he has a broken leg, cuts, and bruises and is recovering. UT Medical Center said Clemons had been released Saturday morning.
"Thank you so much everyone for your support and for being with me through the worst time of my life! Much love to everyone!!!" Michael "Mikey" Clemons tweeted about 8 p.m.
He also posted a message of love for the three who were killed.
Tyler and Sarah Rolen's mother, Tonya, posted on WBIR's Facebook page.
"I am the mother of the brother and sister that lost their lives. Thank you so much for not showing the car. I don't think that I can handle seeing that right now! Thanks to everyone for the prayers! God knows that me and my family can use them!"
Word spread at the school throughout Friday because it involved several students who had graduated from or attended the school.
"He was probably one of the most uplifting people I've ever met in my whole life," said student Christian Parton about Josh Lewis-Jones. "I took him to school and back home every single day and he always had a smile on his face. He just wanted me to be a better person, really."
Said student Alex Pinyon, a childhood friend of Lewis-Jones, "He was pretty funny. We used to hang out a lot when we were younger. We used to play football and video games."
Investigators said there is no indication that drugs or alcohol were involved.
As he recovers from the crash, Clemons also is thinking about the friends he lost. He retweeted a message posted Dec. 1 by Lewis-Jones: "We are all young, stupid sometimes, and love to have fun....so enjoy it while it lasts!"