Dollywood brings 30 years of memories for East Tennesseans | News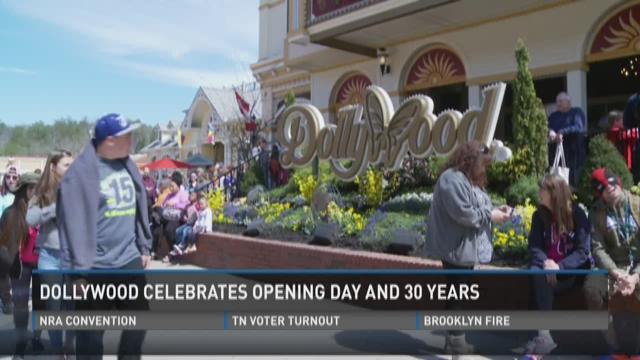 Since day one, Dollywood has been serving up delicious food, entertainment, thrills and lifelong memories for Tennesseans and visitors of all ages.
"We would stay there all day," said Mayor David Wear, "And we would ride the rides over and over, we would just wear them out."
This year, spring not only brought opening day, but the beginning of a 30 year anniversary.

RELATED: Dolly Fan remembers 1986 opening of Dollywood

"One of the things I'm most excited about is giving back," said Dolly Parton on opening day in 1986, "This provides jobs for so many people up here, my family and friends."
Little did she know, what her dream would become years later. Now, it's one of the biggest tourist destinations in Pigeon Forge, bringing in thousands of visitors each year and helping fuel the area economy.
RELATED: For Dolly, park's economic impact is important
"It is huge," said Mayor Wear, "We are so blessed to have Dolly in Pigeon Forge and all her productions."
Pigeon Forge Mayor David Wear has witnessed the park transform and become a vital piece of the community.
"I grew up in Dollywood, running around the park, watched it grow, didn't look anything like it did today and it has grown so much."
His favorite ride, the blazing fury, is still a core attraction.
RELATED: Blazing Fury still burning after all these years
"You know you've been on the ride enough when you can quote word for word what the characters on the ride say," he said.
He says the success of the park all comes down to Dolly herself.
"She captures and tries to promote the mountain heritage and keeps that alive," said Wear, "You don't see that much anymore, and she does a great job here at Dollywood doing that. Which is really something to be proud of."